The Men's Ministry of Heartland exists to support men who seek to be a lifelong
follower of Jesus Christ. We're all on different stages of that journey, but we're all on it
together because we believe that God designed us for community.
HERE ARE A FEW WAYS YOU CAN JUMP IN!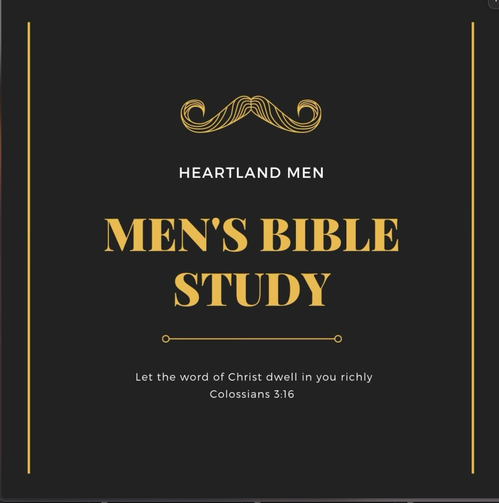 BIBLE STUDY: ACTS OF THE APOSTLES

Join the men of Heartland Friday mornings from 6:00-7:00 am for a Bible study called The Acts of the Apostles hosted by pastor Louie Giglio. In a world that is unsure of where to find truth or purpose, the book of Acts stands apart. It reveals God's plan for global redemption, his purpose for our lives, and the power he has given us to accomplish his mission.
MEN'S BREAKFAST -November 6th
Join us on Saturday, November 6th 8-10am, as we explore together what being a man who lives his life in pursuit of Jesus Christ looks like. The journey of faith cannot be successful if we are on it alone. We need each other.
At the Men's Breakfast, we are going to enjoy a hot, home-cooked meal together and spend some time discussing what being courageous men looks like. We are going to look at one of the most unlikely men of courage, Gideon. We first meet Gideon as he's literally hiding out from his enemies, but an angel of the Lord shows up and calls Gideon according to what the Lord sees in him, not what he sees in himself. Gideon's journey with God has much to teach us today about courage.

Join us for some soul food, some real food and some life-giving conversation.